The International Workshop on "Building Resilience to Water-related Hazards" sponsored by the Newton Advanced Fellowship (NAF) and the Alliance of International Science Organizations (ANSO) collaborative research project was successfully held on 13 April 2023.
The workshop is co-hosted by the University of Hong Kong (HKU) and the Institute of Geographic Sciences and Natural Resources Research of the Chinese Academy of Sciences (IGSNRR, CAS).
More than 100 experts and specialists from 10+ countries and 20+ institutions attended the workshop. The workshop was organized using a hybrid mode, with onsite venues at both HKU and IGSNRR and online venues that attracted participants from all over the world. Prof. Nigel WRIGHT from University of Birmingham, Prof. TANG Qiuhong from IGSNRR, Dr. GUAN Mingfu from University of Hong Kong, and Dr. ZHAO Gang from IGSNRR are the session chairs of the workshop.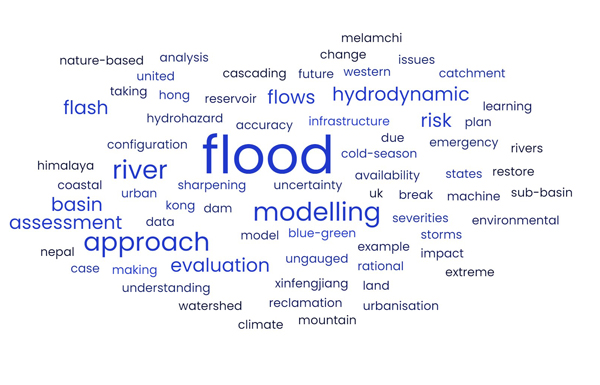 This international and interdisciplinary workshop focuses on extreme events and covers a variety of aspects of flooding issues including infrastructure design, hydrodynamic modeling, data availability, projection uncertainty, dam failure, nature-based solutions, and climate change impacts. Prof. CHEN Ji from HKU, Dr. ZHANG Ming from the Department of External Cooperation of IGSNRR, Ms. XU Shuwen from ANSO Secretariat, and Prof. Nigel WRIGHT from University of Birmingham delivered opening speeches for the workshop.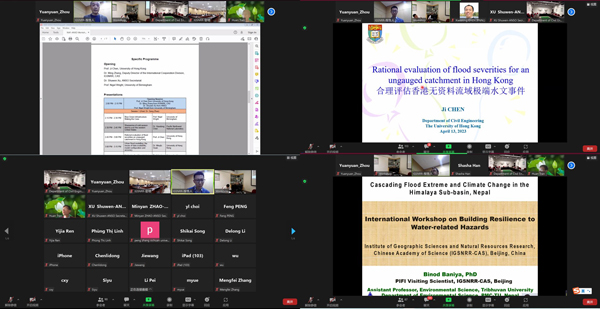 Speakers from the HKU, IGSNRR, ANSO, University of Birmingham, Pacific Northwest National Laboratory, University of Edinburgh, Pearl River Water Resources Research Institute, Hong Kong Polytechnic University, Tribhuvan University, University of Melbourne, and Lanzhou University shared their insights on monitoring and modeling of floods and how to mitigate their adverse impacts. Prof. Nigel WRIGHT delivered closing remarks, concluding that such an international workshop explores commonalities and differences in flooding issues in different regions, and can benefit collaborative research that aims at increasing societal and economic resilience to flood events.